Gain Management Control and Efficiencies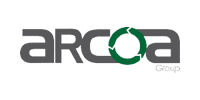 % PROCESSING THROUGHPUT INCREASE
ABOUT ARCOA GROUP:
ARCOA Group strives to be a leader in secure, end-of-use electronic asset services. They offer specialized logistics, warehousing, asset remarketing and R2 certified recycling services for a documented end of life. With locations in three states, ARCOA serves some of the world's largest financial institutions, universities and corporations while continuing to be a resource to local businesses.
THE CHALLENGE:
ARCOA had informal processes for tracking customer commitments, jobs and inventory. As a result, business units were not communicating efficiently, processing was slowed down considerably, communication back to the customer was very labor intensive and inventory management could be summarized as guesswork.  Compliance audits would take a lot of preparation and the results weren't as positive as hoped. This was all very costly. As the company began to grow, ARCOA needed a single system of record that enforced processes, provided management control and delivered efficiencies to be able to capitalize on both existing and new market opportunities. This was especially needed as the company began to transition into offering ITAD services.  Overall, reducing costs and gaining control was critical to long-term success.
THE SOLUTION:
ARCOA explored a number of options and landed on the Makor ERP™ as the solution to help them take the next step as a company. ARCOA was looking to get on-line quickly with the base Makor ERP™ system and to grow with it over time introducing new features/modules on an iterative basis. This would allow them to be able to benefit sooner and prioritize from there. This led the Makor Top Tier implementation team to focus initial deployment on the customer management, electronics recycling production life cycle and scrap inventory modules – making sure ARCOA's core business was setup and running. A plan was put into place to introduce best practices for ITAD, asset and advanced part inventory management as well as productivity tracking and commissions reporting to be implemented shortly thereafter.
THE RESULT:
ARCOA launched within a month of kicking off the project and started delivering results immediately. "We have seen significant cost reductions through improved efficiencies by implementing the Makor ERP," stated George Hinkle, President, ARCOA Group.
EFFICIENCIES AND ACCURACIES
"We would give the Makor ERP™ a 10 out of 10 in regards to improving our inventory management capabilities. This is relevant to improved visibility, improved accuracy, ability to sell quicker and better management control," said Mr. Hinkle.
In addition to being more accurate, running jobs through the Makor ERP™ has resulted in ARCOA being quantifiably more efficient. "We have doubled throughput in certain processing areas and the accuracy is irreplaceable," stated Kelly Smith, Operations Manager. "In addition, we used to spend hours a day generating settlements only to hope that our calculations were correct and that we got the pricing right.  With the implementation of the Makor ERP™ billing has been automated and accurate.  The Makor ERP™ eliminated an entire job and has opened up resources to manage other priorities for our company," said Ms. Smith.
NEW REVENUE STREAMS AND MOVING INTO ITAD
ARCOA was primarily in the commodity business but was able to use the Makor ERP™ as the catalyst to grow an ITAD division that now makes up a significant portion of their revenue. "We don't know how we would have entered the refurbishment and ITAD market without Makor Solutions and their Makor ERP™. The whole space was new to us and plugging into a system that has best practices in place has been amazing," stated Mr. Hinkle."
"The system comes delivered with services setup that we hadn't considered charging for or even offering because of the complexity involved in tracking them. As soon as we came on to the Makor ERP™, we saw the opportunity to begin offering and charging for new services.  It has opened entirely new revenue streams for us," added Mr. Hinkle.
MANAGEMENT CONTROL
From a manager's perspective, the accountability instilled with running the Makor ERP™ has made a big impact. This has manifested itself in managing staff, delivering better on commitments and making better decisions.
"We can now tell you exactly what every staff member is producing in sales and within our teardown or tech lines. These numbers help us properly motivate staff and make more informed decisions moving forward.  Our senior leadership team can now develop better budgets by knowing what revenue is being generated from which sources.  Our fees as a result are very specific as opposed to just guesswork," pointed out Mr. Hinkle
Growth has been supported and expanding the staff has become more feasible by having a system in place to manage everything. "It's not like you are bringing on mounds and mounds of responsibility with each new hire," added Ms. Smith.
COMPETITIVE ADVANTAGE
ARCOA has been able to integrate the Makor ERP™ into its marketing initiatives to successfully land new business.
"The competitive advantage the Makor ERP™ provides when you get into the larger enterprises accounts is significant. For accounts that have 10,000 to 15,000 employees, if you don't have the Makor ERP you are not going to be able to talk to them," stated Mr. Hinkle.
When ARCOA presents to potential customers now, approximately 70% of the sales presentation is screenshots from the Makor ERP™. "The Makor ERP™ is a huge source of confidence for our prospects moving forward with us. We market it hard to our accounts to demonstrate capabilities.  We show how the Makor ERP™ allows us to enforce what needs to get done, track what was done and open it up to our customers via the portal.  There are still a lot of our competitors operating like we used to and not able to promise this.  Our prospects see how we will deliver," added Mr. Hinkle.
COMPLIANCE
Not only has the Makor ERP™ changed the level of efficiency and standard of delivery when dealing with customers, but also from the compliance vantage point. "When Perry Johnson comes in for an audit, they are in a position to either make or break our business.  Now, they see every container marked with date created, product, order number, customer name (in some cases), unique container number and it all can be referenced back to find out anything else you need – it makes my audit flawless," stated Ms. Smith. "Before the Makor ERP™ our auditor would come in and spend three days telling us all of the things we are doing wrong.  Since implementing the Makor ERP™ she spends 45 minutes in my warehouse telling us what we are doing properly," she concluded.